When patients request refills, we request 3-4 business days for in-store pick-up. If we are mailing prescriptions, it may take 7-10 business days once it leaves our facility to arrive. We unfortunately cannot control how long the USPS takes to deliver prescriptions.
Because We Care About Your Health
Dorneyville Pharmacy is a locally owned and operated, PCAB certified specialty compounding pharmacy (with Hazardous drug distinction) serving the Lehigh Valley area of Eastern Pennsylvania and beyond. Since 1989, we have been hand-making customized prescriptions to help meet individual patient needs. By collaborating with medical providers and veterinarians, we formulate treatments that promote health and wellness within our community and for our companion friends.
At Dorneyville Pharmacy, we believe that being a local independent pharmacy means providing healthcare and compounding services to our patients that are customized to meet their needs.

See What Our Patients Are Saying About Us
Fantastic service. The pharmacist made time to answer a tough question I had with ease. Shipping and billing was so much easier than what I thought it would be. After talking to them the med was in my mailbox 2 days later. So easy.
Great family owned pharmacy! They also take care of your beloved pets needs.
Very professional, quick, and easy to deal with.
I used Dorneyville pharmacy when my dog needed meds and we received excellent service and a quality product at a fair price.
Great service. Professional staff, always courteous and knowledgeable.
I love Dorneyville Pharmacy. I am a vet tech and have used them personally and professionally for years Tom, Cory, and Mandi are awesome (along with the rest of the staff). They have compounded medications for my personal pets for years.
Excellent customer services. Went above and beyond to accommodate me quickly on multiple occasions. Highly recommend.
❮
❯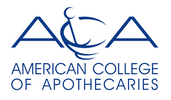 Subscribe to our newsletter for seasonal promotions, health news and savings